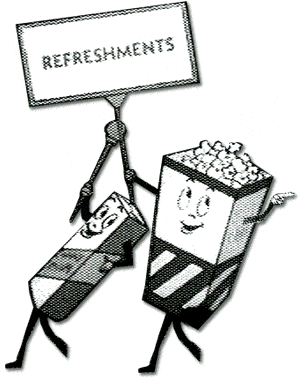 ORDER ADDITIONAL CONCESSIONS FROM YOUR CAR IN LINE TO ENTER OR ANYTIME during YOUR DRIVE IN NIGHT
​
​
Austin Downtown- 707-787-5072
(For sending us your order receipt and For Assistance)
​
Round Rock- 832-915-0332
(For sending us your order receipt and For Assistance)
​
Austin Mueller- 512- 850-6127
(For Assistance Only)
​
DO NOT CALL THESE NUMBERS! THESE are for TEXT ONLY when at theater!
for phone questions call
our Drive-in HOTLINE at 707-DRIVEIN
​
​
Heading 1
Movies. Memories. Video store gallery. Drive-in!
NEW RELEASES

and Blockbuster Classics
AUSTIN'S PREMIERE BOUTIQUE DRIVE-IN MOVIE EVENT SPACE
Our Amazing MINI URBAN DRIVE-IN at 2015 EM FRANKLIN AVE.
We are thrilled to

announce that

starting on Sept. 9




our main screen will begin to show

brand new hollywood releases


while our other screens will continue to show
our pop culture classics and new art house features!
Summer 2009: A guy in Austin, Texas starts buying up drive-in movie theater speakers on Ebay, teaches himself how to restore them, and opens the first ever Mini Urban Drive-In with the theory that smaller is better!
The Boutique drive-in is born by taking advantage of the main things that almost made the drive-in extinct:
​
The exodus to the Concrete JungleUrban Sprawl (less room meant less space for hundreds of cars)
​
The advent of VHS, Cable, Satellites, and DVDs meant that people could watch everything at home without having to drive 30 miles out to a field in the middle of nowhere.
​
But, the boutique Drive-In requires less space and is more exclusive, more personal, more intimate and closer to home.
​
The Blue Starlite concentrates on indie films, art house, cult, Gen X/Y, childhood favorites, and drive-in classics. A new drive-in experience is born right in the heart of the city!
FRANK'S DRIVE-IN DOGS AND DONUT
FRIDAY AND SATURDAY NIGHTS ( AND SOME THURSDAYS)
Screen 1- Main Drive-in Screen: 26ft. and fits 18 cars. showing our most popular Classic and new-ish Features.
Screen 2- SideShow Drive-in Screen: 24ft. and fits 7 cars. showing NEW INDIE Flix and Popular Classic Features
Screen 3- The Car Port Drive-in Screen: 20ft. and fits 6 cars. showing our most popular Classic Features.
​
Screen 4- The Forest Screen: 24 ft and seats up to 35 walk-in patrons. No Cars. A seated walk in cinema in the woods behind our main screen. Showing movies fit for watching in the woods. Popular Classics and some new indies.
​
Screen 5- Private: You pick the flick on our 8ft 1 car private mini screen!
Scroll and click thru to tour our 8 Screen
Experiences
LEARN ABOUT EACH OF OUR DIFFERENT UNIQUE SCREEN EXPEREINCES at MUELLER BLUE STARLITE!
(Click on each picture for more info or Click HERE!.)
S

ignature Series Calendar
BEFORE BUYING TICKETS READ OUR CURRENT SOCIAL DISTANCING RULES. DO NOT BUY TIX IF YOU ARE NOT COOL WITH THEM! SPACE IS VERY LIMITED AND WE WANT TO BE SURE OUR PATRONS WHO ARE HAPPY ABOUT OUR MEASURES TO KEEP THEM AND OUR EMPLOYEES SAFE GET TO ENJOY A SAFE AND COMFORTABLE NIGHT OUT
FILL OUT OUR FORM to find out what screens are available on your dates and for your needs
and make your reservation!
​
TEXT US at "‪(512) 766-9399"
Remember to always check your ticket for exact address to enter into your phone map!