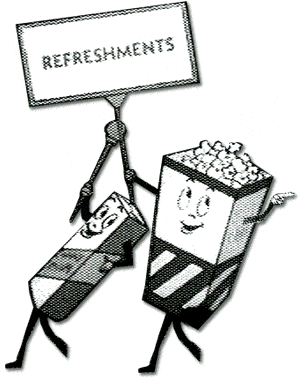 ORDER ADDITIONAL CONCESSIONS FROM YOUR CAR IN LINE TO ENTER OR ANYTIME during YOUR DRIVE IN NIGHT
​
​
Austin Downtown- 707-787-5072
(For sending us your order receipt and For Assistance)
​
Round Rock- 832-915-0332
(For sending us your order receipt and For Assistance)
​
Austin Mueller- 512- 850-6127
(For Assistance Only)
​
DO NOT CALL THESE NUMBERS! THESE are for TEXT ONLY when at theater!
for phone questions call
our Drive-in HOTLINE at 707-DRIVEIN
​
​
Heading 1
CLICK TO SEE WHATS PLAYING AND GET TIX at our GREAT LOCATIONS!
ATX Downtown Sky

New Hollywood Releases, Pop Culture Classics, and New Art House- Drive-in. - Weds. thru Sun.

ATX Mueller Multi and Drive-in Dinner Theater

Classics, New Art House, NEW HOLLYWOOD RELEASES, Drive-in + Walk-in FOREST : Weds- Sun/Plus Our Dining Trailer is OPEN Thurs-Sat!
MINTURN, Co. Mountain Top
Gate Times for all Shows are 40 min. Before Showtime- arrive close to gate time for full pre-show!
Our Spring nights opens are listed above next to each location.

Our extended weekly Summer nights open schedule will begin May 16
Movies. Music. Comedy. Experiences. Outdoors. In your Car.
The Blue Starlite is the worlds one and only MINI URBAN BOUTIQUE Drive-In Movie theater - 11 years running! A BOUTIQUE DRIVE-IN MOVIE THEATER FOR THE NEXT GENERATION OF OUTDOOR MOVIE LOVERS!.
​
That's right, We are the guys and gals that jump started the NEW DRIVE-IN RESURGENCE that is currently sweeping the nation!​ We only take 15-40 cars a night depending on our location and screen so YOU get all the attention you deserve on your night out with us. The most intimate, personal, one of a kind Drive-in experience in the world!
​
We concentrate on childhood favorites, drive-in classics, indie films, art house, Cult, and Gen X/Y pop culture faves . A new drive-in experience is born right in the heart of the city.
We ARE the drive- in movie theater for the modern age.
Get news, movie releases, and more straight to your Inbox. Join Our Newsletter!
The Drive-in TV SHOW EP. 1
NBC Business News 9/13/20: Home Town Heroes
IMPORTANT READ BEFORE BUYING TICKETS:
IF ALL THE CAR SLOTS ARE SOLD OUT, THEN WE HAVE NO MORE CAR SLOTS AVAILABLE FOR THAT SHOW!

IF YOU DO NOT HAVE A CAR SLOT for a Drive-in show, YOU DO NOT HAVE A TICKET TO ENTER THE DRIVE-IN. After you pick at least 1 "car Slot ticket" you can add additional passengers

to your order!

ADDITIONAL PASSENGERS must be IN THE CAR WITH YOU when you drive-in!

THERE ARE NO WALK IN OPTIONS except for our Mueller Forest and StarBite Screens!
NOTE ON REFUNDS vs. MAKE UP TICKETS:
WE DO NOT OFFER REFUNDS. WE OFFER MAKE UP TICKETS FOR NIGHTS WE HAVE TO CANCEL

ON NIGHTS THAT WE ARE RAINED OUT, WE WILL CREATE A MAKE UP DATE THAT YOU CAN USE YOUR TICKET FOR. YOU CAN REQUEST A CHANGE OF DATE/MOVIE WHEN WE SEND YOUR RAINCHECK!

IF THE DRIVE - IN IS REQUIRED TO CLOSE FOR A PERIOD OF TIME BY GOVERNMENT MANDATE (ie - shelter in place), WE WILL MOVE ALL CURRENTLY POSTED MOVIE DATES AND TICKETS
YOU CAN NOT BE FLEXIBLE WITH YOUR TICKET PURCHASE BASED ON WEATHER or ANY OTHER HEALTH RELATED SHORT TERM CITY POLICIES OUT OF OUR CONTROL

YOU ARE NOT WILLING TO FOLLOW THE RULES.

​
We hope to provide a wonderful outing and escape for as many of you as possible! Thank you for your interest and continued support, it means everything.
Mon - Fri: 7am - 10pm
​​Saturday: 8am - 10pm
​Sunday: 8am - 11pm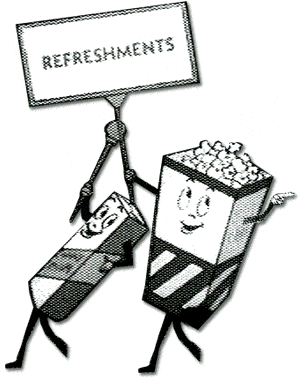 ALL LOCATIONS: FOR BASIC CONCESSIONS like POPCORN, CANDY, and Soda just walk up to our CHECK IN STAND and we will take care of you! For Meals Click Below...
​
​
Austin Downtown- 512-766-9399
TEXT if you have an urgent question!
​
Austin Mueller- 512-766-9399
TEXT if you have an urgent question!
​
​
​
​