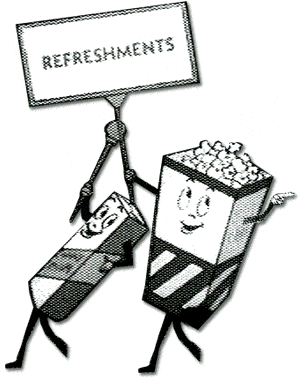 ORDER ADDITIONAL CONCESSIONS FROM YOUR CAR IN LINE TO ENTER OR ANYTIME during YOUR DRIVE IN NIGHT
​
​
Austin Downtown- 707-787-5072
(For sending us your order receipt and For Assistance)
​
Round Rock- 832-915-0332
(For sending us your order receipt and For Assistance)
​
Austin Mueller- 512- 850-6127
(For Assistance Only)
​
DO NOT CALL THESE NUMBERS! THESE are for TEXT ONLY when at theater!
for phone questions call
our Drive-in HOTLINE at 707-DRIVEIN
​
​
Heading 1
Austin's own Blue Starlite Now has a ongoing Pop-up LOCATION in Round Rock, Tx.
YOU MUST HAVE A CAR SLOT FOR 2 TICKET TO ENTER!
An "Extra passenger" Ticket IS NOT A CAR SLOT
IT IS ONLY FOR ADDITIONAL PEOPLE IN YOUR CAR!
​
NOTE ON CAR SIZES-
You can buy ANY CAR TICKET FOR ANY SIZE CAR.
During this Social Distancing:
You must wear a mask outside of your car.
​
​
1. Buy your car slot for 2-
(there are a few car slot for 2 options)
2. Add additional Passengers with ADD ON TIX
3. Add additional Concessions and extras check out!
​
NO REFUNDS

: We will offer you make up dates for weather

or emergency needs for changes!
​
REFUND EXCEPTION:
If we have to cancel screenings with NO MAKE UP OPTIONS we will refund tickets.
COMING SOON and NOW PLAYing
For Private Party reservations email us at Austindrivein@gmail.com with Date Request, Number of People, and what the event is for!
Q: Are you a drive-in movie theater?
​
A: Yes We are! BUT WE ARE the FIRST AND ONLY MINI-URBAN DRIVE-IN. So we are not located in a giant field with 300 car spots. We are right in the middle of the city and have created a very Austin, very intimate drive-in movie watching experience. Currently we have 45 car slots available per showing. We use a CUSTOM GIANT 32 ft Pop UP screen and our base of operations at our Satellite location is a cool 12 ft custom trailer for tickets and concessions!
Q: What kind of movies do you show?
​
A: We are kinda like BOB FM, we play anything WE WANT. Our main rule is it has to be something that was made during the days of drive-ins. 1940s to recent releases. Name your favorite pop culture classic and we probably show it!
Q: How much is it?
​
A: The general admission per person is $8. If you want to drive-in, you can buy a car slot for 2 or the Car Slot for 2 with Concession. If you drive-in you tune in through your FM radio. NO HIDING IN THE TRUNK LIKE THOSE CRAZY KIDS DID IN THE 1950s OK we trust you!
Q: Where are you?
​
A: Our Round Rock Location is right inside Old Settler's Park on the ROCK N RIVER water park property just down the street from Salt Lick, Dell Diamond and the forthcoming indoor water park.
Q: Can I buy a ticket at the gate if it is sold out online?
​
A: The short answer is YES. We always have a bit of room to squeeze in a few extra cars on sold-out nights. Just come on down and we will park you in our holding area and when all our reserved cars are in we will find a way to get you in. Just be prepared to be parked in whatever space we can find to squeeze you! We cut off ticket sales when we reach the number of cars we feel we can give the "perfect" space 2.
​
Q: Can I walk in, or Bike In?
(Usually YES- CURRENTLY NO!)
​
A: Yes. We have plenty of space for Bikers and walkers! For best enjoyment, we suggest you bring an FM radio and chairs! WE DO NOT PROVIDE SEATING! Buy your TIX for walk-up/Bike-in at the gate- $8 A PERSON, or on our website if you'd like the walk-in food package!​ If the nights is billed as a DOUBLE FEATURE you get 2 movies!!! If it is a single feature then the ticket is good for only that feature.
Q: Dogs?
​
A: Does it bark at cars, people, the moon, you, or at movies? Then no. If it doesn't and is on a leash and is the friendliest dog in the world then yes!
Q: Can I just show up? Do I HAVE to have a reservation?​
​
A: You can! * We usually have an extra car slot or two but worse case you can park in our walk in area, walk in and watch the movie in our Pedestrian seating area around our pedestrian Drive-in speaker set-up. ​
* Please note that our large car slots are LIMITED!
​
GATES OPEN 1 HOUR BEFORE THE FIRST MOVIE, and 30 minutes before showtime for a second feature of the night. Reservations should show up 30 minutes before showtime.

You can walk-in with chairs and blankets for $8 by paying at the gate! This price covers BOTH single feature and DOUBLE FEATURE NIGHTS!
Q: What time should we show up?
​
A: Gates open 1 hour before showtime except for( late shows: 30 min. before showtime) The earlier you show up, the better chance you can use a vintage window speaker, get an ideal spot, get in without a reservation, and enjoy the drive-in longer.

*see above note on 2nd feature of the night - (9:30 pm or later movies entry time is 30 minutes before feature.)
Q: Can I reserve a specific SPOT or ROW?
​
A: No. It's all based on CAR SIZE and WHEN YOU
ARRIVE. LARGE CARS are always in BACK ROW, small will get front unless you arrive after all the front spaces have been taken.
Q: Can we sit in the back of our truck?
(Usually YES- CURRENTLY NO!)
​
A: Hells yea! Just tell your Drive-in attendant you wanna park with your cab out. BUT you MUST FOLLOW THE NO TALKING OUT OF YOUR CAR RULE and it's only for our BIG CAR ROW in BACK!
Hatchback Viewing for Small/Medium Cars:

On sold out and busy nights we cannot accommodate small cars parked backwards with hatchs up. Thank you for understanding and plan accordingly.

Any available back in / hatch back view spaces are first come first serve and we can not guarantee that they will be available on any given night or time. Those that are available are to the far left and far right of screen (in the BIG CAR AREA.) We recommend that all med./ small cars watch the film from inside or in front of their vehicle for best viewing experience. BIGGER CARS (AKA TALL CARS): SUVS, JEEPS, CUVS etc... can watch from HATCH in BIG CAR ROW with the BIG CAR CAR SLOT TICKET!
Q: Can I bring my really really big SUV?
​
A: You can, but it may affect where we're able to place you in the lot.
Q: What do we have?
​
A: Popcorn, Soda, Candy, We have limited concession offerings due to current situations in the world, but you can bring your own food if you like as well!
Q: Can I bring my own food and drinks?
​
A: Yes. But we would appreciate you buying some of our Tasty Treats as it is what keeps us in business. But you are WELCOME to BYOB!
Q: How do the smores work?
(Usually we have this- CURRENTLY NO!)
​
A: You get a smores kit with everything you need to build a smores sandwich. We provide a little fire at the concession stand to cook your marshmallows with on skewers and then you put them all together like at a summer camp- camp out, but instead, at a drive-in movie!
Q: Can we leave our car on some of the time for air or heat?
Engines may remain on currently due to our window policy!
A: It's a free country, isn't it? as long as you are not right next to pedestrians or the sound of your engine does not disturb the cars around you BUT ALL ENGINES MUST BE OFF DURING MOVIE!
Q: Do you have CAPTIONS?
​
A: Our public night films are not captioned. But we are always open to doing special discounted private nights for small or large groups who want to see a movie with subtitles on the screen. We have done a number of English Captioned nights over the years.
Q: What is your format?
​
A: We screen Hi-Def Digital projection on a 32 by 14 ft. widescreen, some films are in 4k!
Q: Can I reserve the drive-in for just me and my babe? Or for a bunch of my friends, And what can we show?
​
A: Yes. And we make it quite affordable, you will be surprised. See our Rental section. We want anyone that wants a private drive-in night, to be able to have one! We also have very reasonable rates for larger parties anywhere from 10 to over 100! You bring the DVD of your choice and we will do the rest! See our rental menu HERE!
(Usually YES- CURRENTLY NO!)
We allow Groupons to be used at our RR space as the Walk-in Tickets that they are. However we only upgrade them to car slots on a time of arrival basis based on what is available just before showtime after our online regular ticket buyers have been parked. If we are NOT sold out we will do everything we can to upgrade you ($10) and squeeze your car in.
WE DO NOT OFFER REFUNDS! SEE OUR HOMEPAGE FOR DETAILS ON MAKEUP DATES/RAINCHECKS!