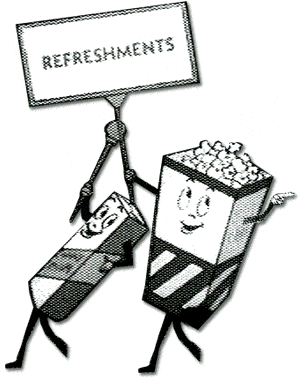 ORDER ADDITIONAL CONCESSIONS FROM YOUR CAR IN LINE TO ENTER OR ANYTIME during YOUR DRIVE IN NIGHT
​
​
Austin Downtown- 707-787-5072
(For sending us your order receipt and For Assistance)
​
Round Rock- 832-915-0332
(For sending us your order receipt and For Assistance)
​
Austin Mueller- 512- 850-6127
(For Assistance Only)
​
DO NOT CALL THESE NUMBERS! THESE are for TEXT ONLY when at theater!
for phone questions call
our Drive-in HOTLINE at 707-DRIVEIN
​
​
Heading 1
Participating LOCAL DOWNTOWN RESTAURANTS!
*When placing an order for delivery – copy & paste this into the "delivery instructions" box:
​
"Delivering to Drive In. Enter garage from San Antonio street. Show parking attendant delivery order. The attendant will specify where to park. Please call for car's specific location"
​
​
--Be sure to ORDER the food for WHEN you want it to be ready for pick up or Delivery. Food Can only be delivered to Roof at a time that you are already parked in your space- AKA after our posted GATE ENTRY TIME-
​
​
​
Salt & Time
https://www.toasttab.com/salt-time-cafe
Hours: W, Th: 8p; Fri 9p
Royal Blue Grocery (4th & Nueces location)
https://royal-blue-grocery.myshopify.com/; (512) 476-5700 (Must call to order)
Hours: 7a-midnight
Trace
Hours: until 10p
Wu Chow
Hours: W, Th: 5-9p; Fri: 5-10p
Swift's Attic
https://swiftsattic.com/curbside-delivery
Delivery available
Hours: 5-9p
Rosedale Kitchen
https://www.toasttab.com/rosedale-kitchen-and-bar/v3
Delivery available
Hours: W, Th: until 8p; Fri: until 9p
Numero 28
http://www.numero28austin.com/
Hours: 5-9:30p
Bar Chi
https://www.barchisushi.com/; 512-382-5557 (Must call to order)
Hours: 4-10p
BLUE STARLITE CONCESSION STAND
For SODA, CANDY, and POPCORN you can ORDER ONLINE

HERE


and after purchase COME UP TO OUR STAND SHOW YOUR RECEIPT AND WE WILL GIVE YOU
YOUR ORDER!



FOR SODA WE HAVE

-

COKE, DIET COKE, SPRITE, WATER, TOPA CHICA, AND RC COLA





FOR CANDY WE HAVE

A ROTATING SELECTION OF-

M+M, M+M PEANUT, DOTS, SOUR PATCH KIDS, REECES PEICES, HOT TAMALIS, SKITTLES, BUNCH A CRUNCH, SWEDISH FISH...