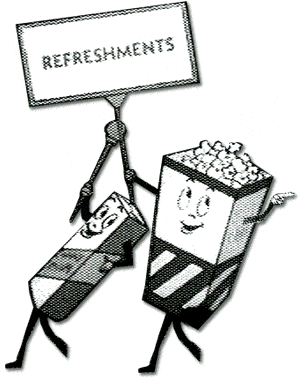 ORDER ADDITIONAL CONCESSIONS FROM YOUR CAR IN LINE TO ENTER OR ANYTIME during YOUR DRIVE IN NIGHT
​
​
Austin Downtown- 707-787-5072
(For sending us your order receipt and For Assistance)
​
Round Rock- 832-915-0332
(For sending us your order receipt and For Assistance)
​
Austin Mueller- 512- 850-6127
(For Assistance Only)
​
DO NOT CALL THESE NUMBERS! THESE are for TEXT ONLY when at theater!
for phone questions call
our Drive-in HOTLINE at 707-DRIVEIN
​
​
Heading 1
Participating LOCAL DOWNTOWN RESTAURANTS!
*When placing an order for delivery – copy & paste this into the "delivery instructions" box:
​
"Delivering to Drive In. Enter garage from San Antonio street. Show parking attendant delivery order. The attendant will specify where to park. Please call for car's specific location"
​
​
--Be sure to ORDER the food for WHEN you want it to be ready for pick up or Delivery. Food Can only be delivered to Roof at a time that you are already parked in your space- AKA after our posted GATE ENTRY TIME-
​
​
​
Salt & Time
https://www.toasttab.com/salt-time-cafe
Hours: W, Th: 8p; Fri 9p
Royal Blue Grocery (4th & Nueces location)
https://royal-blue-grocery.myshopify.com/; (512) 476-5700 (Must call to order)
Hours: 7a-midnight
Trace
Hours: until 10p
Wu Chow
Hours: W, Th: 5-9p; Fri: 5-10p
Swift's Attic
https://swiftsattic.com/curbside-delivery
Delivery available
Hours: 5-9p
Rosedale Kitchen
https://www.toasttab.com/rosedale-kitchen-and-bar/v3
Delivery available
Hours: W, Th: until 8p; Fri: until 9p
Numero 28
http://www.numero28austin.com/
Hours: 5-9:30p
Bar Chi
https://www.barchisushi.com/; 512-382-5557 (Must call to order)
Hours: 4-10p
BLUE STARLITE CONCESSION STAND
For SODA, CANDY, and POPCORN you can ORDER ONLINE

HERE

AND THEN TEXT US A SCREEN SHOT OF RECIEPT TO
707-787-5072
ALONG WITH YOUR MOVIE, CAR TYPE AND COLOR, AND ROW.
​
FOR SODA WE HAVE

-

COKE, DIET COKE, SPRITE, WATER, TOPA CHICA, AND RC COLA
​
FOR CANDY WE HAVE

A ROTATING SELECTION OF-

M+M, M+M PEANUT, DOTS, SOUR PATCH KIDS, REECES PEICES, HOT TAMALIS, SKITTLES, BUNCH A CRUNCH, SWEDISH FISH...
​