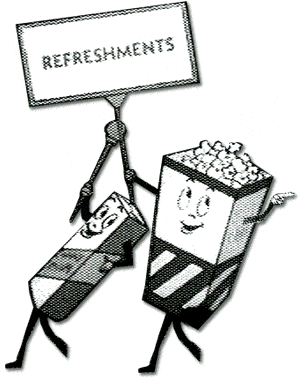 ORDER ADDITIONAL CONCESSIONS FROM YOUR CAR IN LINE TO ENTER OR ANYTIME during YOUR DRIVE IN NIGHT
​
​
Austin Downtown- 707-787-5072
(For sending us your order receipt and For Assistance)
​
Round Rock- 832-915-0332
(For sending us your order receipt and For Assistance)
​
Austin Mueller- 512- 850-6127
(For Assistance Only)
​
DO NOT CALL THESE NUMBERS! THESE are for TEXT ONLY when at theater!
for phone questions call
our Drive-in HOTLINE at 707-DRIVEIN
​
​
Heading 1
HELLO Blue Starlite DRIVE-IN Friends! As you can imagine it takes a lot to run a movie theater. Well, it takes a lot more to keep a bootstrapped mini urban drive-in strong and fully duct taped year round especially when the whole operation is being run by only 7 people TOTAL!
We are launching our Membership campaign in order to be able to guarantee our continues uninterrupted yearly programming and incredible one of a kind locations! Please support us by joining HERE. If just 200 of our returning yearly patrons become a member at any level it will assure we are able to make it through the many trials and tribulations that arrive each year as we keep Austin's funky history alive in the future. Thank you so much for your support!- Truly, Josh at the Blue!
Blue Starlite Drive-in Membership
Level 3 Member

Every year

Level 1,2 and 1 private mini screen

You get all earlier levels and a free private mini nite

We will give you personal monthly updates and special offers
offers will include discounts on concessions
and half priced movie tickets on select weekly shows!

Level 4 Member

Every year

all levels included! Plus Half Priced Concessions

everything on all levels plus Half priced on all Food/Snacks

Level 2 Member

Every year

Level 1 plus Free Tix lists during slow weeks

We will send you monthly options for free movies

Level 5- Member Plus

Every year

All previous levels plus half priced passengers over 2

if you buy a car slot for 2 your added guests get in for 1/2

Level 6- Pro Plan

Every year

Year Round Ads for your Biz!

Along with perks 1-2
your company Advertised on our screen year round!
we will show your 20-30 sec. ad in our pre show !!!

Level 7- Pro Plan +

Every year

Includes all previous plans (-3) PLUS Free Private Downtown+

once yearly 10 car private city view screening
Plus you can curate a movie in our season "Presented by..."
Plus adds for your biz on our screens AND OUR WEBSITE.