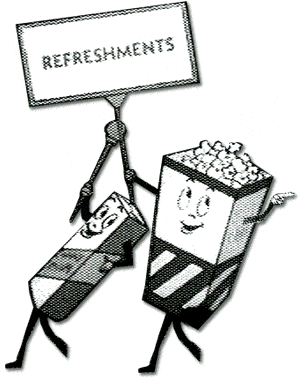 ORDER ADDITIONAL CONCESSIONS FROM YOUR CAR IN LINE TO ENTER OR ANYTIME during YOUR DRIVE IN NIGHT
​
​
Austin Downtown- 707-787-5072
(For sending us your order receipt and For Assistance)
​
Round Rock- 832-915-0332
(For sending us your order receipt and For Assistance)
​
Austin Mueller- 512- 850-6127
(For Assistance Only)
​
DO NOT CALL THESE NUMBERS! THESE are for TEXT ONLY when at theater!
for phone questions call
our Drive-in HOTLINE at 707-DRIVEIN
​
​
Heading 1
For FEBRUARY and MARCH.
VISIT OUR NEW RADICAL
More than just MOVIES!
NOTE our Special Drive-in Series offerings in our Schedule that include
VIRTUAL MUSIC CONCERTS,
and MORE!
NOTE: THESE TICKETS ON THIS PAGE ARE FOR MUELLER ONLY! For ROUND ROCK or DOWNTOWN TICKETS GO TO COREEVT LOCATIONS WEBPAGE!
1. Get a car slot for 2 or car slot with concessions for 2.
​
2. Add additional passengers as needed with "EXTRA PASSENGER GEN ADMISSION" tix.
​​
3. Add additional upgrades like, MORE concession packages, MEALS, etc...
OUR Austin SCREEN EXPERIENCES
-READ BEFORE BUYING!-
​
MAIN Screen- 20 car Drive-in screen
Side Show Screen - 14 Car Drive-in Screen
Alley Screen- 16 Car Drive-in Screen
​
The Forest Screen- 12 person Walk-in Screen
(Yes... In a forest)
​
The Yard Screen- 18 person Walk-in Screen
(featuring surround sound!)
NOTE ON THE SIDESHOW DRIVE - IN
All tickets FOR ALL SCREENS are good for ANY SIZE CAR EXCEPT the tickets that say SMALL CARS ONLY!
​
-We can only group cars together at our screens if they arrive at same time and are similar sizes! and only if space at time of arrival permits.
NOTE ON SIT-IN YARD and FOREST SCREENS
This is NOT A IN CAR EXPERIENCE! THESE ARE our SOCIALLY DISTANCING SIT IN SCREENS! We take under 20 people per show and each group of 2 has between 15 and 20 feet between. You will enter and exit the theater area with MASK ON but once in seat you can choose to wear one or not. It is a very cool and comfortable "Art House Movie Theater" style experience and it is the ONLY outdoor cinema in TX with SURROUND SOUND!
​