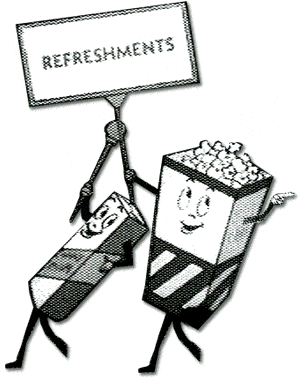 ORDER ADDITIONAL CONCESSIONS FROM YOUR CAR IN LINE TO ENTER OR ANYTIME during YOUR DRIVE IN NIGHT
​
​
Austin Downtown- 707-787-5072
(For sending us your order receipt and For Assistance)
​
Round Rock- 832-915-0332
(For sending us your order receipt and For Assistance)
​
Austin Mueller- 512- 850-6127
(For Assistance Only)
​
DO NOT CALL THESE NUMBERS! THESE are for TEXT ONLY when at theater!
for phone questions call
our Drive-in HOTLINE at 707-DRIVEIN
​
​
Heading 1
The Blue Starlite has developed a new breathtaking Austin experience in association with Austin's iconic Capital Cruises to bring Classic and New Art House cinema to Austin's waterfront.
​
Public Nights-
​
Weds. Monthly Cruises starting SEPT 14
Thurs: Weekly Waterfront Floating Cinema NOW OPEN!
THE FLOATING
DOCK CINEMA
The Two

BLUE

Starlite Lake
Cinema
experiences
on Town Lake ATX
Check back weekly for NEW ADDITIONS!
What is the Waterfront Floating Cinema at Capital Cruises:
1 THURSDAY A MONTH!
With Town Lake under your feet, you will float on a waterfront platform with the city directly behind you and a 20ft widescreen in front of you. Austin's first open Air, Waterfront Cinema.
And for those with their own Kayaks, paddle boards, and canoes, yes, you can float on up buy a ticket and BOAT-IN to the movies.
Prices range from $20-$40 per person depending on package
What is the monthly Capital Cruise Cinema:
WEDS. once a Month
Once a month we will take you on a cruise of Town Lake as you sit on the upper deck of the Capital Cruise boat with the city floating by while you watch a beloved classic or New Independent release.
Prices range from $35-$60 per person
What Else: Both experiences will be available as new Private Rental editions on both Capital Cruises and Blue Starlite's Websites for year round private events.
Cinema Privates on Floating Dock Cinema range from $1000-$2500 (up to 40 people)
Cinema Privates on the touring boat range from $2000-$4500 (up to 75 people)
Public Nights-
Weds. Monthly Cruises starting August 31
Thurs: Weekly Waterfront Floating Cinema Starting August 25
-Located at Capital Cruises on Town Lake- 208 Barton Springs Road
BOOK EITHER LAKE CINEMA EXPERIENCE
FOR A PRIVATE RENTAL YEAR ROUND HERE!
PRIVATE BOAT RIDE CINEMA FOR 2-45 PEOPLE: $1500-$2500
PRIVATE BOAT RIDE CINEMA FOR 50-80 PEOPLE:: $2500-$4500
PRIVATE FLOATING DOCK CINEMA- 2 UP TO 35 PEOPLE:: $800-$1200